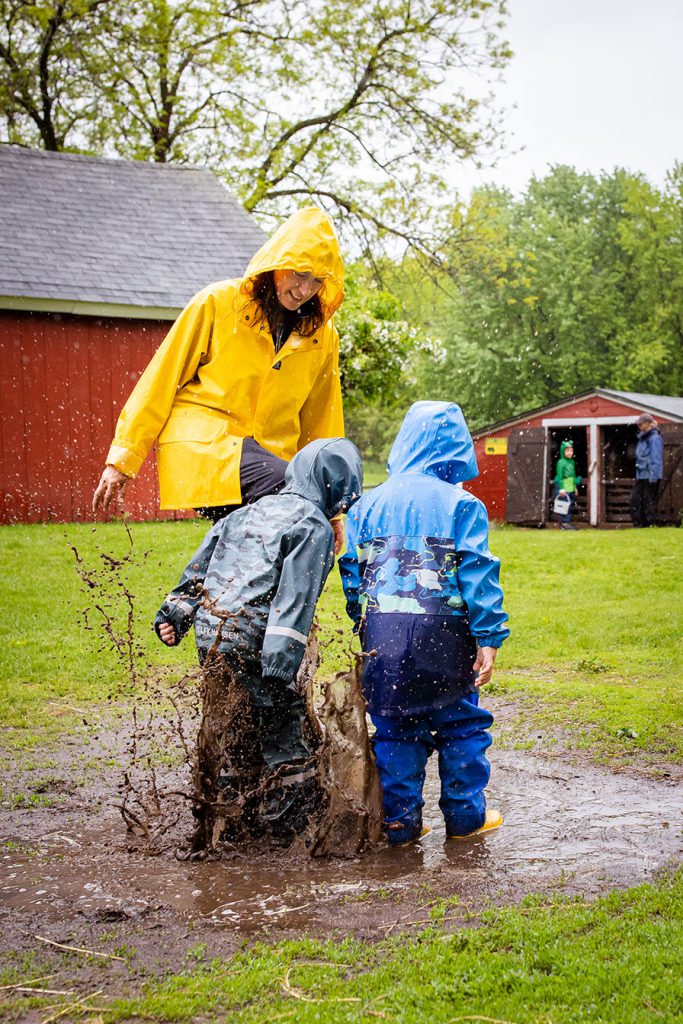 Preschool at The Children's Farm
A Unique Learning Experience
The preschool at The Children's Farm is a half-day program for children ages 3 and 4. We emphasize fostering the child's intellectual, social, physical and emotional growth, using the farm animals, garden and nature as the learning environment.
Our preschool classes use the outdoor farm setting in conjunction with our indoor classroom to provide a unique learning experience. The curriculum is designed to allow children to gain confidence through many opportunities for success, to learn concepts through seeing, feeling and doing in a real environment, and to grow cognitively, socially and emotionally through sharing, planning and talking in small groups guided by our highly qualified teachers.
Our many acres of fields and woodlands surrounding the core farm area provide a diversity of ecosystems which the children discover and explore through guided group hiking experiences. Along with this environmental exploration, children develop physical self-confidence, curiosity, and problem-solving skills.
Small classes with certified teachers allow the consideration of each child's abilities and interests. Consistent classes through the school year promote friendships and developing social skills.
Please see our Philosophy and Objectives for more information.
Frequently Asked Questions